5 years ago, on this very day, I graduated from high school.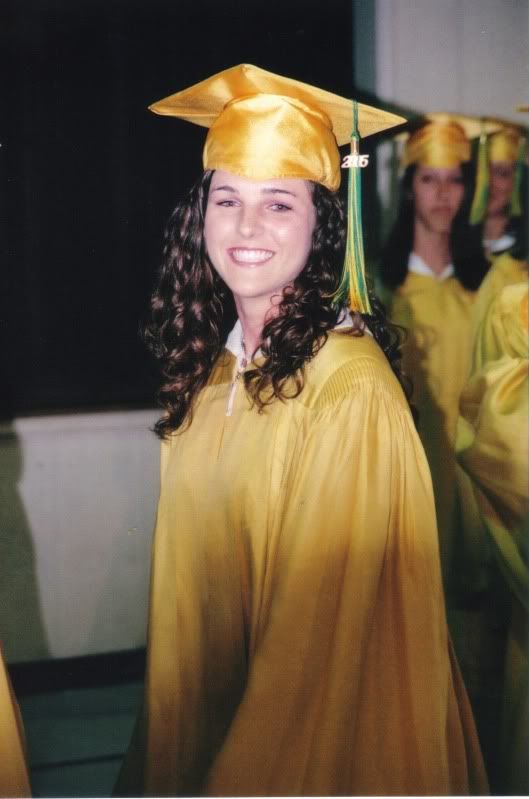 I'm half way to my 10 year reunion!! It is so hard to believe how fast time flies and how much things change! I mean, my hair is a little shorter, but just as much curl. My eyebrows... they're still bushy- ha jk! Ok, maybe they are a little curly. Anyways....
Tomorrow I will be attending another high school graduation. Joshua, my sweet baby, graduates from high school tomorrow!
I'm excited he gets to start the next chapter in his life! Maybe, when he is finally in college, I won't look like a fool for dating a guy 4 years younger than me! He makes me happy, and that is all that matters!
So, congratulations, Joshua!! I love you so much and I hope you will do great, great things! I know you will. You are so smart and such a hard worker. You will achieve everything and anything you put in front of you! Since you have such and 'old woman' girlfriend, if you need anything you can always count on me to help you! Especially all those science classes! Just not Organic Chemistry! ;)
I love you!