Hope everyone is having a good week! Christmas is so close! :)
It's time for another week of what Molly wore to work!
Linking up with The Pleated Poppy and Real Momma Real Style!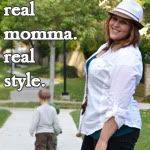 Monday for work!
Love my horse ring! :)
I love this outfit because I love black and brown together!
Earrings: New York & Co. Ring:
Forever21
Tuesday for Ice Skating and dinner :)
Shirt: GAP Ruffle Scarf: Rumor Boutique (Macon GA)
Jeans: American Eagle Boots: Nocona
and my horse ring again!
LOVE my Noconas!!!
I want a new pair of boots pretty soon. Can't decide between some taller lucchese boots or some ariats. I lean more towards Lucchese because they are made in the USA. Noconas are made in Mexico. good boots!
I also want some Fryes. Paige Tall, please.
So much for outside pictures! Josh hasn't been getting here until after dark. I guess the tripod and I may have to experiment this week.
Merry Christmas!!!!